Martinez Brothers Concrete and Landscaping is proud to serve Denton, Texas and the surrounding areas with personalized concrete and landscaping services of the highest quality.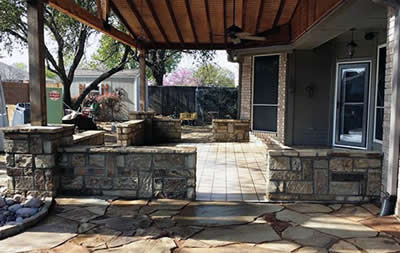 Custom Patios, Outdoor Kitchens, and Outdoor Living Areas
Patios, outdoor kitchens, and custom outdoor living areas by Martinez Brothers Concrete and Landscaping last for decades. These outdoor enhancements provide an oasis for your family while increasing the value of your home. Whether the concrete and landscaping project is a small retaining wall or a large fire pit with patio and portico for entertaining groups, every Martinez Brothers project reflects excellence and attention to detail at every step. Martinez Brother's focus is customer satisfaction, from the initial planning to the final clean up. Our goal is to win our customer's appreciation by providing quality work, at a reasonable price, in a timely manner.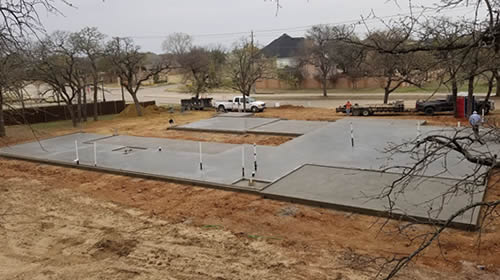 Commercial and Residential Driveways, Sidewalks, Slabs, and Parking Lots
Slabs, sidewalks, driveways, parking lots, and roadways are critical parts of residential and commercial concrete infrastructure. Residential driveways and sidewalks affect the value of your home; commercial sidewalks and roadways affect the value of all the homes in your neighborhood. Martinez Brothers Concrete and Landscaping applies the same attention to detail and commitment to customer service to all our projects, regardless of their size.